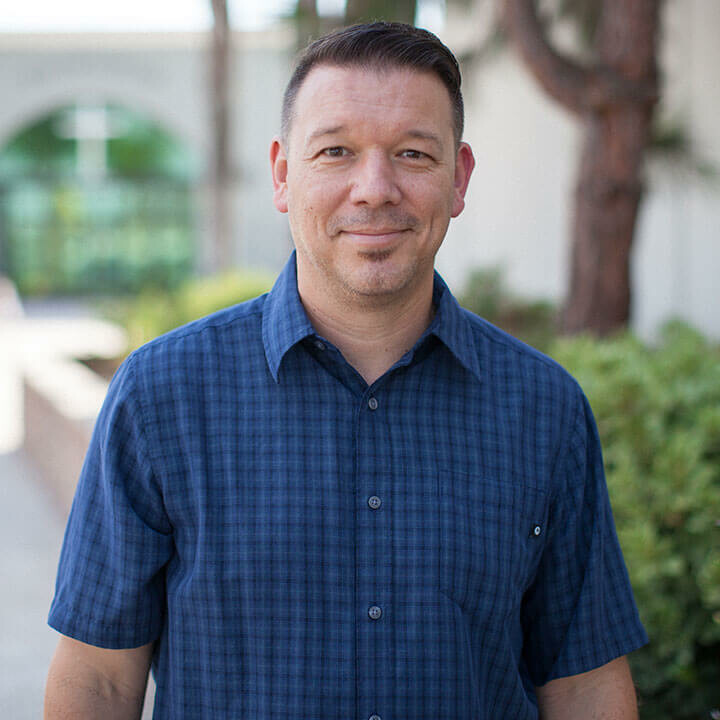 Jim Hammond
Multimedia Director
Office: 619-442-7728
My Story
I'm a native Californian. My parents settled in East County when my father was discharged from the Navy. They got plugged into a church about that same time, and I asked the Lord into my heart at the Billy Graham Crusade in 1976.
I got involved in technical production in the early 80's with Christian Youth Theater & Christian Community Theater. For 2 summers during high school I traveled with a group called Continental Singers. Those tours took me to Romania, Yugoslavia, Greece, Holland, India and West Germany. When I graduated from high school I was offered a position with a group called Jeremiah People where we toured the country doing musical performances in churches across the US for nine months out of the year.
Three years later, I was offered a position on the crew of a Southern Gospel group called the Gather Vocal Band & Bill Gaither Trio. One of the things I learned from the old timers I traveled with was pretty unanimous. They wished they had spent more time at home when their children were growing up. So in the mid 2000's I came off the road full time to be more involved with my family. In late 2010 our family found a home at Foothills and I joined the staff in 2011.
Coming full circle, I have the privilege to travel with Franklin Graham around the world with on his Festivals following in his father's footsteps. I have the best job in the world, being able to work with different teams with the same purpose, to reach as many people as possible for the Kingdom of God.
Hope For Foothills CHURCH
My hope for Foothills is that we would be a people that lets God love us, heal and restore us to partner with Him in service to disciple future generations.